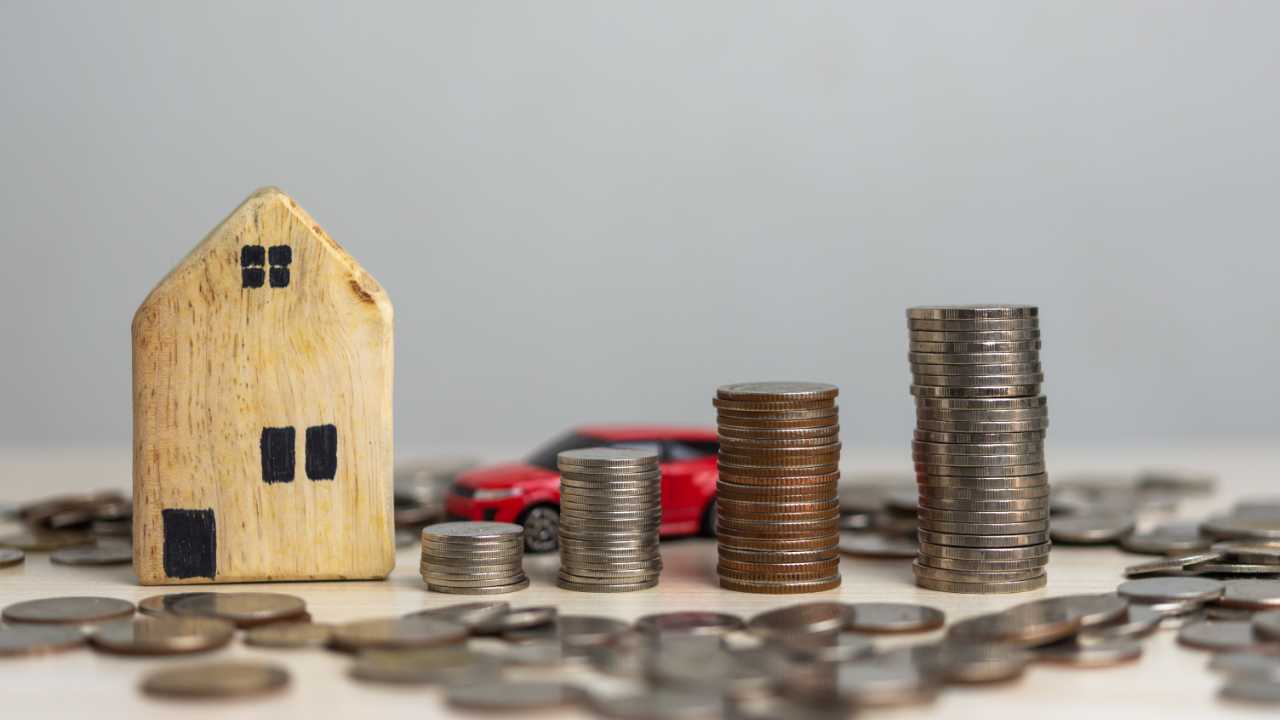 Are you in need of extra cash to cover unexpected expenses, make a special purchase or do you have your eye on a new gadget? In these moments having quick access to cash can make all the difference. Whether you're looking to upgrade your smartphone, buy a new laptop, or simply need extra funds, Home Credit has covered you. We understand your financial needs and offer flexible home credit cash loan that allows you to seize opportunities and fulfil your desires. In this blog post, we will take you on a journey through the borrowing process of a home credit cash loan, highlighting its unique features and benefits and we will provide helpful tips on managing your loans.
Experience the freedom with a Home Credit cash loan:
Home Credit cash loans empower you to take control of your financial situation. Whether you need funds for emergency purposes, home improvements, education, or even a much-needed vacation, Home Credit is here to support you. With a very straightforward application process, you can access the cash you need and enjoy flexible repayment terms tailored to your financial capability.
Get your dream iPhone with Home Credit:
Do you need to refresh your device as soon as possible? Or maybe you are longing for the latest iPhone model but worried about the upfront cost? Home Credit cash loan can turn your wish into a reality. With Home Credit's flexible repayment options, you can bring home your desired iPhone without breaking your planned budget. Apply for a Home Credit cash loan, choose the iPhone model that suits your needs, and enjoy easy monthly installments tailored to your financial opportunities. Don't let financial constraints hold you back from experiencing the joy and convenience of owning a brand-new iPhone.
Upgrade your work and enjoy a new laptop with Home Credit:
In today's digital world, having a reliable laptop is essential for both work and leisure. We understand this need and offer attractive loan options for purchasing laptops from leading brands. Whether you're a student, a professional, or a gaming enthusiast, Home Credit has a wide range of options to suit your preferences. Upgrade to a high-performance laptop, a sleek ultra-book, or a versatile 2-in-1 device, and enjoy the flexibility of easy monthly installments. With Home Credit, you can enhance your productivity and indulge in immersive gaming experiences without straining your finances.
Simple Home Credit requirements for a seamless application process:
Getting started with Home Credit is hassle-free, thanks to our simple requirements. To be eligible for a home credit cash loan:
You must be at least 18 years old and not more than 68 years old upon loan maturity.
Prepare a valid government-issued ID, proof of income and citizenship proof.
Ensure you have an active mobile number and email address.
These requirements are designed to make the application process smooth and efficient, allowing you to get the funds you need in no time.
How Home Credit cash loan application process on our website work?
Applying for a Home Credit cash loan on our website is quick and convenient. Start by visiting our website at www.homecredit.ph and click on the "Apply Now" button. You will be directed to a secure online application form where you will need to provide your personal information, contact details, employment details, and income information. Make sure to double-check all the information before submitting the application.
Once your application is submitted, our team will review it and assess your eligibility for a loan. You may be contacted for further verification or additional documentation if required. We strive to provide fast approval decisions, and if your application is approved, you will receive a loan offer with the loan amount, interest rate, and repayment terms.
If you accept the loan offer, you must provide the necessary documents, such as proof of identity, income, and address. These documents can be submitted online for your convenience. Once the documentation is verified, the funds will be disbursed directly to your designated bank account.
Throughout the application process, you can track the progress of your application online and stay updated on the status. Our team is available to assist you at every step of the way, ensuring a smooth and hassle-free experience.
Hassle-Free repayments through GCash:
Managing your loan repayments has never been easier with Home Credit and GCash partnership. By utilizing GCash, the popular mobile wallet in the Philippines, you can conveniently make your loan repayments anytime, anywhere. Simply open the GCash app, select "Pay Bills," choose the "Loans" category, and look for the Home Credit option. Enter your Home Credit account number and the payment amount, review the details, and confirm the transaction. With just a few taps, you can effortlessly stay on top of your loan repayments.

Home Credit cash loan opens up a world of possibilities for you. Whether you require extra funds for emergencies or looking to upgrade your tech arsenal, Home Credit is your trusted partner. The streamlined application process, convenient repayment options through GCash, and the opportunity to own your dream iPhone or laptop make Home Credit the go-to lender for cash loans. Unlock financial possibilities today with Home Credit and embark on a journey of financial empowerment and freedom with Home Credit today!